Webinar - Download Now!
Let's face it, your agents are handling too many repetitive, linear interactions that could be easily automated, and your customers are frustrated by the canned recordings provided by traditional Interactive Voice Response (IVR). What if you could expand self-service capabilities and greet your customers with a helpful and understanding voice?

Find out how IVA (Intelligent Virtual Assistants) powered by advanced speech recognition and natural language processing can replace IVR's "Press 1" with an intelligent "How can I help you today?" –making technology more human and enabling customers to self-serve common yet complex requests. Also discover how IVA can intelligently route customers when necessary to an expert agent armed with all the imperative information to reduce handle time and create a seamless experience.
In this webinar, you will learn:
The cooperative relationship between IVA and agent

Why positioning IVAs at the first touch of a customer interaction is more beneficial than hiding them behind an IVR

How IVAs can now navigate complex, multi-turn conversations allowing them to handle more complex issues, then routing exceptions to agents

How the intelligence-gathering capability of IVA arms your agents with more knowledge to better handling times and the overall customer experience

How brands like AAA, Fabletics, DSW, and Electrolux have deployed more robust IVAs to empower their customers and agents alike and the positive results they've seen
---
Meet Our Speakers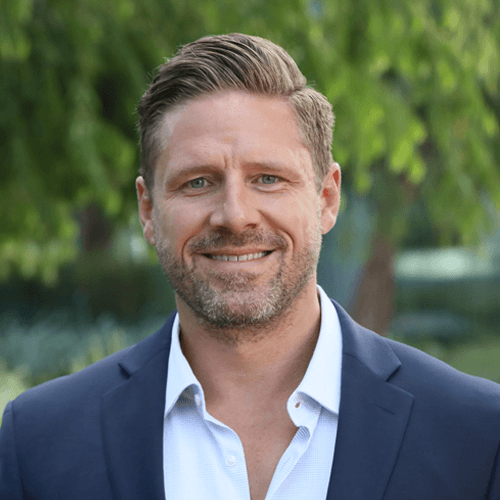 Brian Morin
Chief Marketing Officer
SmartAction
Brian is the head of marketing for SmartAction where their obsession with creating frictionless customer experiences with conversational AI has led to its standing as the top-rated Virtual Customer Assistant solution on Gartner Peer Insight and distinction as "The Leader in AI-Enhanced Self-Service" by Frost & Sullivan.
Dan Fox
Vice President of Product Marketing & Strategy
SmartAction
Dan leads strategic initiatives in product and market expansion for SmartAction. He has over 8+ years of experience in market development for Artificial Intelligence technologies, with a focus on conversational speech recognition and natural language.
Chad McDaniel
President
Execs In The Know
Chad McDaniel is a well-known advocate for the Customer Management Executive. He works tirelessly to showcase the success of today's Customer Executive.

Execs In The Know believes that advancements in customer success are created when leaders share experiences, outlooks and insights - "Leaders Learning From Leaders." Our mission is to provide measurable value to the corporate customer executive, by delivering customer experience improvements, in an efficient and effective manner.

Execs In The Know connects customer professionals to valuable content, thought leadership, industry insight, peer-to-peer collaboration and networking opportunities. We support the customer professional in a live format by hosting national events (Customer Response Summit) and conducting a series of Executive Think Tanks.


---
About Our Expert Partner: SmartAction
SmartAction was founded as an Artificial Intelligence (AI) research company in 2002 and is now the leading provider of AI-powered virtual agents for customer service. SmartAction uses proprietary conversational AI to automate conversations that used to be handled by call center agents over phone, chat, and text. SmartAction has nearly two decades of development in AI, machine learning, and natural language processing/understanding (NLP/NLU) to mimic live agent behavior across hundreds of call types and chats in every industry. SmartAction was recognized by Deloitte as a Tech Fast 500 recipient in 2016, Gartner "Cool Vendor" in 2017, and "The Leader in AI-enhanced Self-service" by Frost & Sullivan in 2018.
DOWNLOAD THE WEBINAR
By signing up/submitting this form, you agree to receive communications from Execs In The Know, LLC. (Data Administrator). I can withdraw my consent at any time. The data will be processed until the consent is withdrawn.

The administrator processes data following the privacy policy. I have the right to access, rectify, delete or limit processing of the data, the right to object, the right to submit a complaint to the supervisory authority or transfer the data.

In addition, you agree to have your contact information, including email, passed on to SmartAction for the purpose of marketing emails and follow-up based on your interests.

© 2020 Execs In The Know