Webinar - Download Now!

Download to hear how Brinks Home Security has adopted and integrated digital interactions into their customer lifecycle. Brinks' business model is consumer electronics+online service+retail all rolled into one.

Download the webinar to learn:
Identify key touchpoints for bot automation

Infuse digital channels to better assist their customers

Incorporate seamless human and bot interactions to complete key activities
Mike will also share best practices and the "before and after" results of adding messaging, chat, and bots to the customer experience.
​​​​​​​
---
Meet Our Speakers
Mike Parish
Director of CX Design & Application Development
Brinks Home Security

With nearly a decade of process/project design and implementation experience, backed by a Six Sigma Black Belt, Mike specializes in providing insights and strategies to remove friction from the customer experience with an extreme focus on moving his customer base to a digital channel. Located in Dallas, Texas, Mike leads 2 local teams responsible for optimizing the customer experience throughout their journey, including: B2C cue-based automated digital communication targeted by qualitative text analytics, proactive digital retention campaigns, and a fully interactive SMS platform that has been designed by crowdsourcing – that will soon include a host of bot team members. Mike is passionate about digital experience and involving his customers in the design of their touchpoints. He also loves spending time with his family and showing off pictures of his son, Hudson.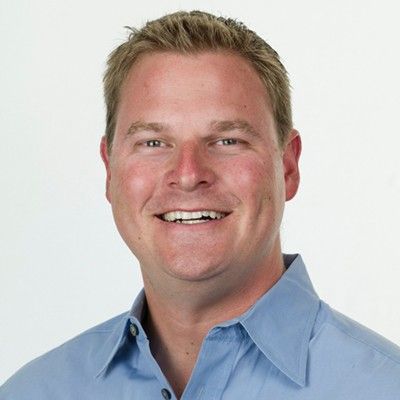 Lawrence Morrisroe
Director of Product Marketing
Quiq

Lawrence has worked for a variety of companies in the tech industry for the past 20 years including Canon, Yahoo!, RightNow, and Oracle. Recently, Lawrence took a position with Quiq Inc. as their Director of Product Marketing. A business messaging company originated in Bozeman, Mont. Lawrence's role focuses on strategy, positioning and marketing content and drive strategies for field awareness, enablement, and customer success around Quiq'a portfolio.

Chad McDaniel
President
Execs In The Know
Chad McDaniel is a well-known advocate for the Customer Management Executive. He works tirelessly to showcase the success of today's Customer Executive.

Execs In The Know believes that advancements in customer success are created when leaders share experiences, outlooks and insights - "Leaders Learning From Leaders." Our mission is to provide measurable value to the corporate customer executive, by delivering customer experience improvements, in an efficient and effective manner.

Execs In The Know connects customer professionals to valuable content, thought leadership, industry insight, peer-to-peer collaboration and networking opportunities. We support the customer professional in a live format by hosting national events (Customer Response Summit) and conducting a series of Executive Think Tanks.
DOWNLOAD THE WEBINAR
By signing up/submitting this form, you agree to receive communications from Execs In The Know, LLC. I can withdraw my consent at any time. The data will be processed until the consent is withdrawn.

The administrator processes data following the privacy policy. I have the right to access, rectify, delete or limit processing of the data, the right to object, the right to submit a complaint to the supervisory authority or transfer the data.

In addition, you agree to have your contact information, including email, passed on to Quiq for the purpose of marketing emails and follow-up based on your interests.

© 2020 Execs In The Know